The 7 Habits of Highly Effective Animal Talent
From dogs and cats to lizards and guinea pigs, animal influencers represent an emerging area of huge growth for social media users. The pet influencer industry has become a bounty of different opportunities for people who post cute videos and photos of their pets on social media. If you would like to know how to grow a social media following in the pet space, read on. We've been doing this for a while here at Pets on Q, and I'm going to share with you my top seven tips for pet influencers who want to be both successful and have some fun in this space!
Tip #1 Be Consistent
Plan ahead, set a schedule, and post regularly. Consistency is key! Use the tools available to you to track your performance and see what kind of content does the best, and when. Use this information to help yourself plan ahead and make sure you post on the days your engagement is highest. If you get behind or off track, that's okay, just be sure to get back on schedule. If you start out posting six days a week your audience will expect you to post six days a week, every week. So, make sure you think about how much time you can commit to your social media accounts ahead of time so you consistently meet your audience's expectations.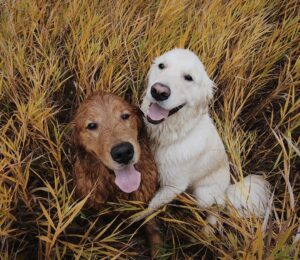 Tip #2 Find Your Voice and Your Niche
Every page is different, find out what works best for you and your pet. Is your page humorous or informative? Is it from the pet's voice, or yours? Do you want to show yourself in the content, or not? Do you like to show your pet in costumes, or hiking outdoors? Whatever you decide and however you go, again, be consistent. Put time and effort into writing your captions, make sure the grammar/punctuation is correct, and always be sure to use a variety of hashtags. If you find yourself out of content ideas, check out our blog about all the holidays influencers can use as inspiration HERE.
Tip #3 Stay Positive and Have Fun
Create content that shows your pet having fun and are enjoying what they are doing, whatever that may be. People love pet content on social media because it makes them happy, it makes them laugh, and it makes them feel good. So, remember that! That doesn't mean you can't be honest with your audience if an issue arises that you want to share, or have a sad story to tell, just be sure to balance that sort of content with lots of positivity. If your pet is having fun, that will show in the images and videos you capture, so don't ever force your pet into any situation where they are stressed or in danger.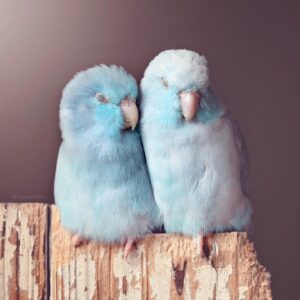 Tip #4 Interact with Your Community
Engage with other animal influencers and don't be afraid to share other people's content (with proper credit, of course)! Comment and like other people's posts and be sure to respond to all of your comments from followers and fans. The more you engage with your audience and community on social media, the more you will get back. Don't argue on social media with anyone, if you can help it, keep your interactions positive and delete negative comments if you feel the need.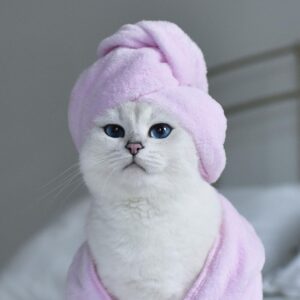 Tip #5 Post Quality Content and Photos
They always say quality over quantity, and your social media content is no exception. Learn to use the tools available to you, whether they are on your phone or in the app itself, so you can edit and beautify your content. You want photos and videos that pop, that are in focus with great lighting, and that really show off the best features of your pet. Experiment with what works best for you, and have fun with it! Learn how to create the different types of content on each social media platform you use. An Instagram reel is different from an Instagram story, and both are different from an Instagram photo post, etc… So, be sure to learn the difference so you create quality content in the proper format for the different types of posts and different platforms.
Tip #6 Be As Organic As Possible
Do not buy followers, likes, or comments, ever. Brands, Marketing Firms, and other professionals can see the real data and will know if you have fake interactions on your page. Most brands are interested in partnering with influencers that have a high engagement rate and quality followers that actually interact with their content by liking, commenting, etc… Take your time, put in the effort, and build your page organically to get the most engaged following you can if you are serious about becoming a successful influencer in the pet space.
Tip #7 Be Aware Of Trends And Different Audiences
TikTok, Instagram, and YouTube (just to name a few) have very different audiences, but that doesn't mean you can't have fun on multiple platforms if you want! Be aware of the trends that are occurring on social media so you can get involved and use them to your advantage as you chase virality. If you find yourself lacking content inspiration, start looking around at other animal influencer accounts and see what they are doing and how you could put your own unique spin on it. Participate in trends that make sense for your page and use them to your advantage.
The above tips should help pet influencers everywhere have more success when using social media. The key is to be authentic, remain consistent, and keep things positive. There's no question that it takes hard work to be a successful influencer. But if you put in the time, not only can you have fun with your pet, but you can also make money on brand deals and collaborations! No matter what level of following you have, if you are active in the animal influencer community, please join the Pets on Q Animal Community HERE! Then, when you are serious about taking things to the professional level, be sure to apply to be on our talent roster (20k followers minimum) HERE.
Best of luck to you as you continue to grow your social media presence and following!