12 Months of Pet Holidays To Help You Plan and Create Content!
Pets on Q is a leading digital media company specializing in animal influencer marketing that creates engaging content and celebrates pets, pet influencers, their owners, and the brands that want to connect with them.
Our pack advisors have curated a list of all the holidays from every month of 2022 to help inspire amazing pet-centric content creation. For all the animal talent out there, use this guide as a tool to help inspire content that will help your pet Instagram account stand out and always be relevant.
If you're the owner of a pet-centric brand, add some holiday cheer to your content and make this list a part of your larger marketing strategy for maximum impact and awareness! Social media managers, look no further, this is the only holiday list you need this year.
Pets on Q also helps brands and marketing pros find the best animal talent to hire for their social media marketing campaigns. If you are looking to hire an animal influencer, Pets on Q is a one-stop-shop! Please reach out to our sales team today to book a demo and find out all about our one-of-a-kind booking platform where you can browse and book animal influencer talent 24/7on PetsonQ.net.
To see all the holidays of 2022, simply read on! We've specifically chosen these holidays to help you and your team create more pet-centric content using a wide variety of themes, so check back and bookmark the page to refer to it before every new month. And don't forget to tag @petsonq in your content for a chance to be featured on our social media pages! Happy content curation!
JANUARY 2022
Observances for the month or week
Walk Your Pet Month
National Train Your Dog Month
January 22-26: Westminster Kennel Club Annual Dog Show
Daily Holidays
January 1: New Year's Day
January 2: National Pet Travel Safety Day
January 5: National Bird Day
January 8: Bubble Bath Day
January 14: National Dress Up Your Pet Day
January 17: Martin Luther King Jr. Day
January 19: National Popcorn Day
January 21: National Squirrel Appreciation Day
January 22: National Answer Your Cat's Question Day
January 23: National Pie Day
January 28: National Fun at Work Day
FEBRUARY 2022
Observances for the month or week
Pet Dental Health Month
Dog Training Education Month
National Cat Health Month
Responsible Pet Owners Month
Spay/Neuter Awareness Month
February 7-14: Have a Heart for Chained Dogs Week
February 20-26: National Justice for Animals Week
Daily Holidays
February 1: Chinese New Year
February 2: Groundhog Day
February 3: National Golden Retriever Day
February 3: Annual Doggie Date Night
February 9: National Pizza Day
February 12: Lincoln's Birthday
February 13: Superbowl Sunday
February 14: Valentine's Day
February 18: National Drink Wine Day
February 19: International Tug-of-War Day
February 20: National Love Your Pet Day
February 21: President's Day
February 22: Washington's Birthday
February 22: World Spay Day
February 23: National Dog Biscuit Day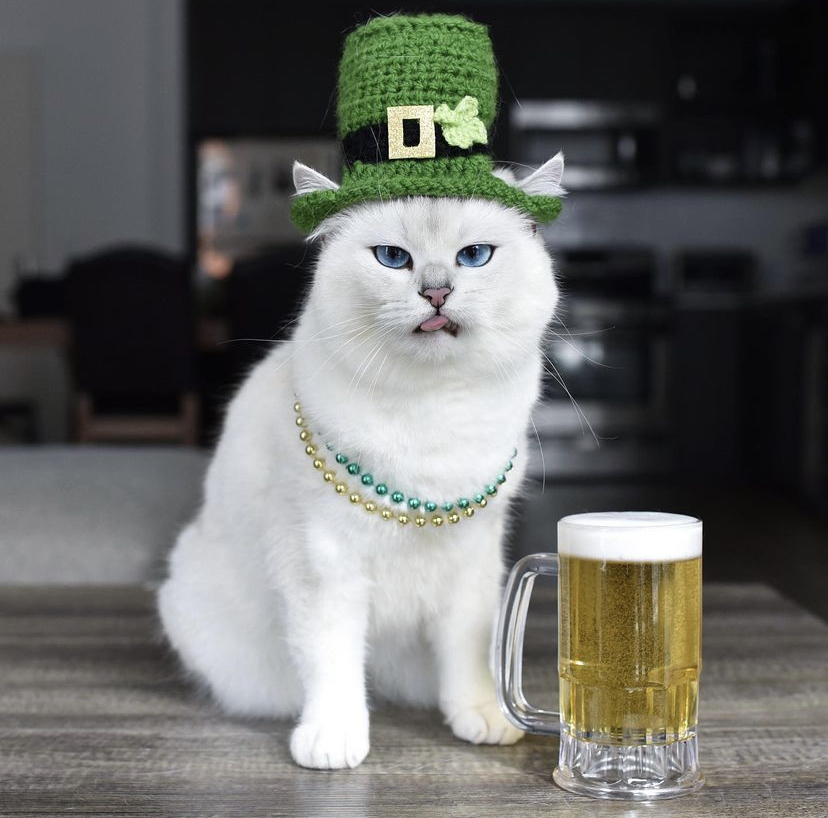 MARCH 2022
Observances for the month or week
March 7-13: Professional Pet Sitters Week
March 20-26: National Animal Poison Prevention Week
Daily Holidays
March 1: Horse Protection Day
March 1: Mardi Gras
March 2: Ash Wednesday
March 3: World Wildlife Day
March 4: Employee Appreciation Day
March 5: Iditarod Trail Sled Dog Raise begins
March 8: International Women's Day
March 13: Daylight Savings Time Begins
March 17: St. Patrick's Day
March 18: Holi
March 22: World Water Day
March 23: National Puppy Day
March 28: Respect Your Cat Day
March 30: Manatee Appreciation Day
March 30: National Doctor's Day
March 31: Cesar Chavez Day
APRIL 2022
Observances for the month or week
Heartworm Awareness Month
National Pet First Aid Awareness Month
Active Dog Month
April 10-16: Animal Care and Control Appreciation Week
April 10-16: National Dog Bite Prevention Week
April 17-23: National Pet ID Week
April 17-23: Animal Cruelty/Human Violence Awareness Week
April 24-30: National Scoop the Poop Week
Daily Holidays
April 1: April Fool's Day
April 2: Ramadan Begins
April 4: World Stray Animals Day
April 4: World Rat Day
April 6: National Siamese Cat Day
April 7: National Beer Day
April 8: National Dog Fighting Awareness Day
April 10: National Siblings Day
April 10: National Hug Your Dog Day
April 11: National Pet Day
April 12: World Hamster Day
April 15: Passover begins
April 17: Easter
April 18: Tax Day
April 19: National Cat Lady Day
April 21: Bulldogs Are Beautiful Day
April 22: Earth Day
April 23: Passover ends
April 24: National Pet Parents Day
April 25: World Penguin Day
April 27: International Guide Dog Day
April 29: Arbor Day
April 30: Adopt a Shelter Pet Day
April 30: National Therapy Animal Day
April 30: World Veterinary Day
April 30: National Tabby Day

MAY 2022
Observances for the month or week
National Pet Month
Chip Your Pet Month
May 1-7: Puppy Mill Action Week
May 1-7: National Pet Week
May 1-7: American Humane Be Kind to Animals Week
May 3-9: Dog Anxiety Awareness Week
Daily Holidays
May 1: May Day
May 1: National Purebred Dog Day
May 1: Mayday for Mutts
May 3: Ramadan ends
May 3: National Teacher Day
May 3: National Specially-Abled Pets Day
May 4: Bird Day
May 4: Star Wars Day
May 5: Cinco de Mayo
May 6: National Nurses Day
May 7: Kentucky Derby
May 8: Mother's Day
May 14: National Dog Mom Day
May 14: National Animal Disaster Preparedness Day
May 14: International Chihuahua Appreciation Day
May 20: National Rescue Dog Day
May 20: World Bee Day
May 21: Armed Forces Day
May 21: World Dog Day
May 23: World Turtle Day
May 25: National Wine Day
May 28: National Burger Day
May 30: Memorial Day
JUNE 2022
Observances for the month or week
National Adopt a Cat Month
National Microchipping Month
National Foster a Pet Month
June 5-11: Pet Appreciation Week
June 12-18: Animal Rights Awareness Week
Daily Holidays
June 3: National Donut Day
June 4: Hug Your Cat Day
June 4: International Corgi Day
June 8: National Best Friends Day
June 8: World Oceans Day
June 14: Flag Day
June 14: World Pet Memorial Day
June 19: Juneteenth
June 19: Father's Day
June 20: Take Your Cat To Work Day
June 21: Summer Solstice
June 21: World Music Day
June 21: National Selfie Day
June 21: International Yoga Day
June 24: Take Your Dog To Work Day
June 27: National Sunglasses Day
June 29: World Day against the abandonment of domestic animals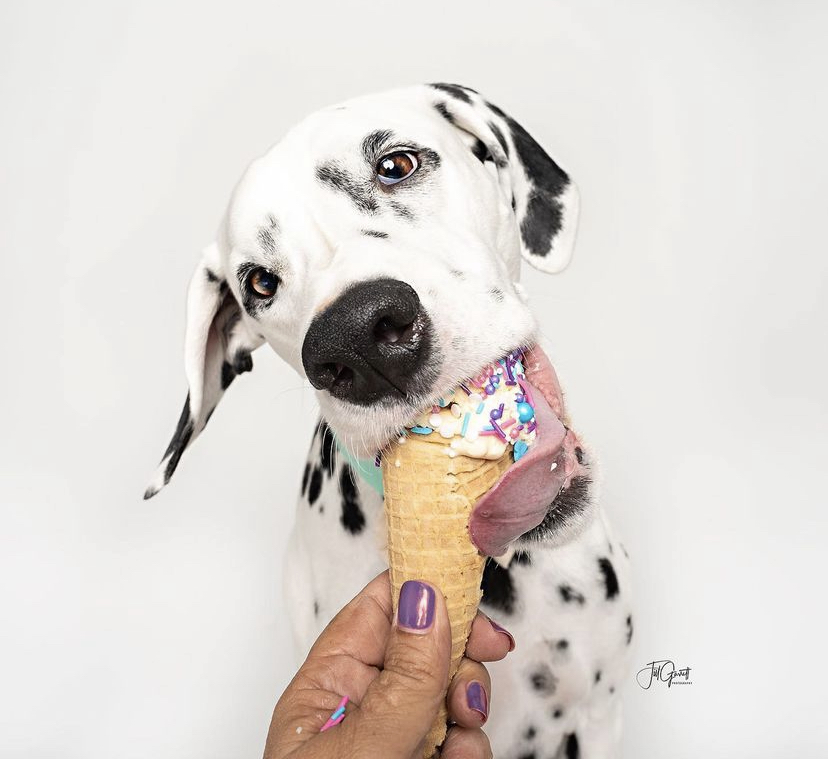 JULY 2022
Observances for the month or week
National Lost Pet Prevention Month
National Pet Hydration Awareness Month
Daily Holidays
July 1: National ID Your Pet Day
July 2: World UFO Day
July 4: Independence Day
July 6: International Kissing Day
July 7: World Chocolate Day
July 10: National Kitten Day
July 11: All American Pet Photo Day
July 12: Cow Appreciation Day
July 13: National French Fry Day
July 15: National Pet Fire Safety Day
July 16: World Snake Day
July 17: National Ice Cream Day
July 18: Nelson Mandela Day
July 20: National Hot Dog Day
July 24: National Parents Day
July 26: National Dog Photography Day
July 30: International Friendship Day
July 31: National Mutt Day
AUGUST 2022
Observances for the month or week
National Immunization Awareness Month
August 7-13: International Assistance Dog Week
Daily Holidays
August 1: DOGust Universal Birthday for Shelter Dogs
August 4: Assistance Dog Day
August 5: Work Like a Dog Day
August 7: Friendship Day
August 8: International Cat Day
August 9: Book Lovers Day
August 10: Spoil Your Dog Day
August 10: World Lion Day
August 15: National Check the Chip Day
August 17: National Black Cat Appreciation Day
August 17: International Non-Profit Day
August 19: World Photography Day
August 20: Clear the Shelters Day
August 20: International Homeless Animals' Day
August 22: National Take Your Cat To The Vet Day
August 23: International Blind Dog Day
August 24: National Waffle Day
August 26: National Dog Day
August 28: Rainbow Bridge Remembrance Day
August 30: National Holistic Pet Day
SEPTEMBER 2022
Observances for the month or week
Happy Healthy Cat Month
National Service Dog Month
National Pet Memorial Month
September 18-24: National Dog Week
September 18-24: National Deaf Pet Awareness Week
Daily Holidays
September 1: Ginger Cat Appreciation Day
September 3: International Bacon Day
September 5: Labor Day
September 8: National Dog Walker Appreciation Day
September 10: Suicide Prevention Day
September 11: Remembrance of the victims of 9/11
September 11: National Pet Memorial Day
September 11: National Hug Your Hound Day
September 11: Grandparent's Day
September 17: Batman Day
September 17: National Pet Bird Day
September 18: National Cheeseburger Day
September 20: Love Your Pet Day
September 22: World Rhino Day
September 25: Rosh Hashanah begins
September 25: National Daughter's Day
September 27: Rosh Hashanah ends
September 26: National Pancake Day
September 28: National Sons Day
September 28: World Rabies Day
September 29: National Coffee Day
OCTOBER 2022
Observances for the month or week
Adopt a Shelter Dog Month
National Pet Wellness Month
October 2-8: National Walk Your Dog Week
October 2-8: Animal Welfare Week
Daily Holidays
October 1: National Walk Your Dog Day
October 1: National Black Dog Day
October 4: World Animal Day
October 4: World Pet Day
October 4: Yom Kippur begins
October 5: Yom Kippur ends
October 5: World Teachers Day
October 7: World Smile Day
October 10: Indigenous People Day
October 11: National Coming Out Day
October 12: National Farmers Day
October 14: World Egg Day
October 15: National Fetch Day
October 15: National Pug Day
October 16: Global Cat Day
October 21: National Reptile Awareness Day
October 24: Diwali
October 27: National Black Cat Day
October 28: National Chocolate Day
October 29: National Pitbull Awareness Day
October 29: National Cat Day
October 31: Halloween

NOVEMBER 2022
Observances for the month or week
Pet Cancer Awareness Month
National Senior Pet Month
National Adoption Month
November 6-12: National Animal Shelter and Rescue Appreciation Week
Daily Holidays
November 1: National Cook for Your Pets Day
November 6: Daylight Savings Time Ends
November 5: National Redheads Day
November 7: National Canine Lymphoma Awareness Day
November 8: Election Day
November 11: Veterans Day
November 13: World Kindness Day
November 14: National Pickle Day
November 17: National Take A Hike Day
November 19: National Adoption Day
November 24: National Dog Show
November 24: Thanksgiving
November 25: Black Friday
November 26: Small Business Saturday
November 28: Cyber Monday
November 29: Giving Tuesday
DECEMBER 2022
Observances for the month or week
National Cat Lovers' Month
Daily Holidays
December 1: World AIDS Day
December 2: National Mutt Day
December 4: National Cookie Day
December 7: Pearl Harbor Remembrance Day
December 9: Int'l Day of Veterinary Medicine
December 10: Human Rights Day
December 11: International Mountain Day
December 13: National Day Of The Horse
December 18: Hanukkah begins
December 21: Winter Solstice
December 24: Christmas Eve
December 25: Christmas Day
December 26: Boxing Day
December 26: Hanukkah ends
December 26: Kwanzaa begins
December 31: New Year's Eve