We are so pleased to finally be able to share the news that Colleen, Melissa, Pets on Q and a slew of amazing animals and brands are all going to be featured in the new reality series Pet Stars, premiering on Netflix on April 30th, 2021!  The trailer officially airs next week! If you search for "Pet Stars" on your Netflix account, you can see a preview now.
NETFLIX – "Follow the ladies behind talent management Pets on Q, Melissa and Colleen, as they work with the biggest animal influencers on social media. This pair handles Hollywood's cutest, most high-maintenance animal clients — top hats, treats and poop to boot. Their mission centers around making the world a better place, one animal at a time, and throughout the episodes, viewers not only get to see how they run their business securing partnerships for pets, but also how they work with rescues to highlight animals in need of a better life! Whether it's a business opportunity or a life-changing new home, their first love (and priority) are the animals."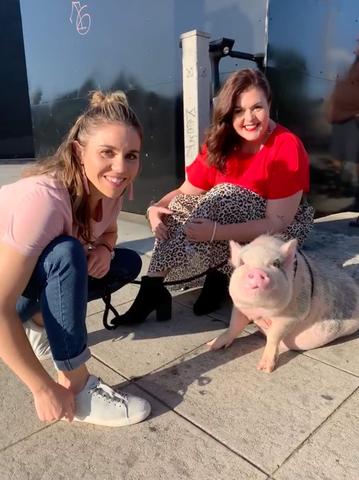 Colleen, Melissa and Charlie the rescued pig from saving animals healing hearts sanctuary
It has been a long time coming, and many people have asked us just how we got here, and what our plans are for the future. To be honest, it seems as though hard work has met with luck and opportunity in our case, and we couldn't be happier about it.
So here we are, the show premiere is less than a month away and we are working hard to make sure that both the business, and we as individuals, are prepared.  We aren't entirely sure just what to prepare for, to be honest, but we are very excited to find out! As we look towards the future of Pets on Q, we are very excited to see what comes next. Our love for animals and the idea of making the world a better place, one animal at a time, is always first and foremost and we cannot wait to share it with all of you!
Please join us next week on the Pets on Q Instagram page as Colleen and I get together to do a LIVE broadcast and watch Netflix's official Pet Stars trailer when it debuts on YouTube!  Then stay tuned for a live Q and A right afterwards! Comment below with questions for us to answer in the live!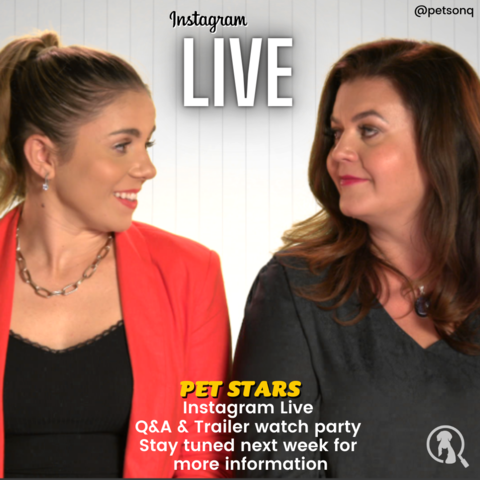 Follow along with upcoming press on the show HERE
You won't want to miss it!