Pet Influencing 101: What You Need to Know Before Launching Your Pet's Social Media Career
By now you have probably seen some popular pets on social media like Grumpy Cat or Bunny, the dog that talks with buttons. The pet parents behind these pages have figured out that their pets can make people happy and make money doing the things they love. If you have ever thought about launching your pet influencer social media career, this guide will tell you what you need to know before taking the plunge.
What Are Pet Influencers?
Animal profiles are managed by humans who post content about pets. Something important to note is that in order to be an influencer, you must be able to influence your audience to purchase a product or subscribe to a service. Brands care about your ability to convert your audience into a customer of their brand. At Pets on Q, we look for quality over quantity when it comes to your audience. 
Why Be A Pet Influencer?
There are a number of reasons to become a pet influencer. Let's take a look at what you need to know.
Spend Extra Quality Time With Your Pet
Do you ever catch yourself feeling guilty leaving the house as your pet watches you in the window? We've all been there. Being a pet influencer can be a fun and exciting way to make money and spend time with your pet. Just make sure that their activities interest them. If your pet doesn't like getting dressed up, don't put them in costumes. If they like to hike, there are plenty of influencer opportunities there!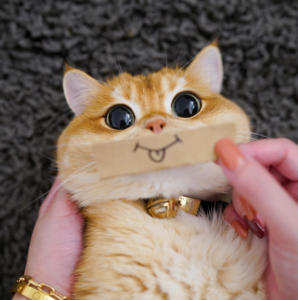 Make Some Money
It isn't a secret that pet influencers can make money thoughout their social media career. However, not everyone makes a lot of money. Remember that brands are looking for more than a big following. They want to know that you have quality followers that can lead to customers of their brand. You also will need to market yourself in order to get your name out there for brands to find. 
Make A Positive Difference
There's nothing quite like a cute photo of a cute animal to bring people together. Your pet has the ability to bring joy into other people's lives—how sweet is that! They can also make a tangible difference in the world around us. Whether it's supporting animals with disabilities, an animal welfare organization, educating people on proper care for their animals, or raising money for childhood cancer, you can use your following for good.
Remember to create time for your pet and yourself to relax. Spend quality time together off-the-clock. Pet influencing can be a lot of fun, but it can also be a lot of work. 
How To Become A Pet Influencer?
If you haven't already, create social media profiles for your pet! Choose a platform that you want to focus on. If you love making short-form videos, Tiktok and Instagram are great places to start. Start posting videos there to show off your pet's abilities and build a loyal following. Remember that being an influencer means you must be able to influence your audience to take action!
Create Engaging Content
Be creative! Just posting content usually isn't enough when it comes to growing your account. If you want your dog to be a famous pet influencer, you'll want to post engaging content that you know your audience will love and share with others. Whether it's a silly video, an educational post, or a story-time, make it engaging!
Write fun captions that encourage your audience to comment. When they comment or send direct messages, be sure to respond! Building rapport with your audience is a great way to create loyalty and trust.
Get Started With A Pet Network
Pet networks are a great way to bridge the gap between brands and influencers. Pets on Q has an animal talent network that gives animal talent the tools they need to manage themselves easily. Once you apply and are approved, you can connect with brands, apply to campaigns, manage campaigns, and get paid securely, all in one place.  ( licensing, animal actor? other things missing here)
Our animal community is a free community that everyone can join. We host weekly lives to answer questions, give tips and tricks, and tell you about open castings.
Sign up today for our community!
What Do Brands Look For?
Now that you know how to become a pet influencer, you need to know what brands are looking for. We've worked with thousands of brands that work with influencers. These brands are looking for people who are or could be authentic users of these products. In the past, we have worked with Quickshine to market their cleaning products. When they're casting, they want to find influencers who value using safer cleaning products. Likewise, REI would not want to work with a pet that spends a majority of their time indoors. Brands find those accounts that fit their core esthetic. The two brands mentioned above will have different animal partners.
Payments
Last but not least, we have payments. Though you may be inclined to think that payments will happen immediately, they actually happen after the campaign is finished. Pay close attention to your contracts and agreements. Some projects will have payments come in 30 days after while others will be 90 + days. Your contract will have the details of your pay arrangements, so check there first before reaching out to the brand!
Pet influencing can be a great hobby or social media career that can benefit both you and your pet. You get to spend more time with them, work with brands you love, and make some money. Just remember that while it can be a lot of fun, it is also a lot of work.
If you want to make the leap into your pet influencing career, apply to our network!