Find & Work With Pet Influencers: As the use of social media has become the new normal, it has been increasingly difficult for brands to get noticed online. People are wary of brands, but they can be easily swayed through the influencers they love and trust. If you find building trust with your target audience to be a challenging task, it might be time to consider influencer marketing with pet influencers.
Many brands have turned to influencer marketing as a means to increase awareness of their products, boost sales, or grow their audience, or brand loyalty. Pet influencers can be a great way to win over your target audience—who doesn't love a cute animal? However, finding the influencer can seem like a time consuming and costly task! We have some tips below to help you with this process.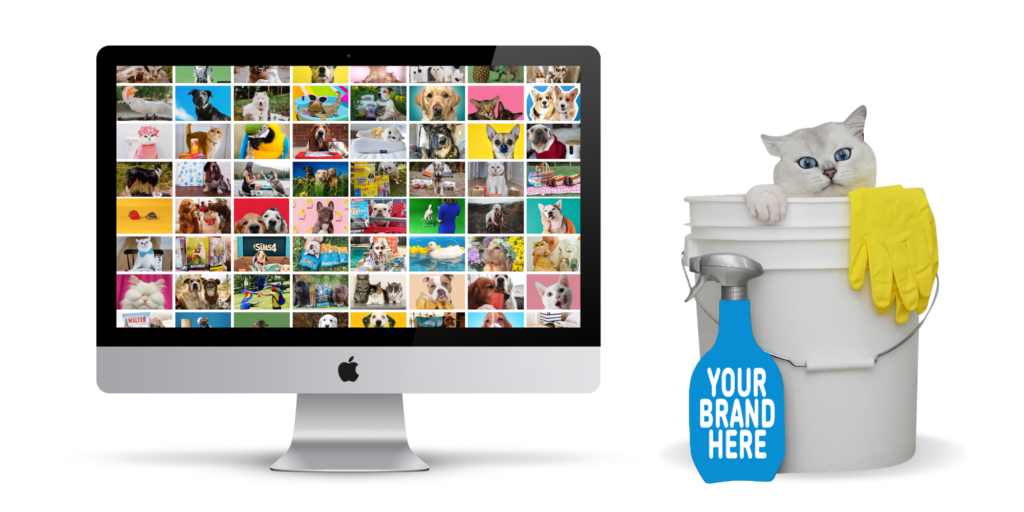 These tips will help you reach your marketing goals while simplifying the process of hiring animal talent…
Know Your Goals
Before you begin looking for animal talent to hire, you need to think about your goals. Your goals will affect how you settle on an influencer and what kind of content they will produce. Growing your following will have a different strategy than trying to raise awareness of your brand. Once you determine your goals, choose the best strategy for your unique goals and execute it thoroughly.
Turn Your Goals Into Parameters
After you figure out your goals, think about your audience. Knowing your audience and branding will help you to determine what influencer style will suit your needs. Are your audience females between 25 to 40 who go hiking with their pets and want healthy pet food? You would want to target dog influencers that have an outdoorsy aesthetic with an audience that fits your buyer. 
Find The Right Animal Talent
Once you've decided on parameters for your animal talent search, you get to find the talent now. While this can be an overwhelming task, our platform assists with finding animal talent, connecting with long term influencers, negotiating deals and running campaigns from start to finish.
Determine what kind of animal talent you need. At Pets on Q, we categorize our animal talent into three groups: 
1: APPROVED INFLUENCERS & CREATORS
Approved Influencers have been vetted to ensure they have a quality audience of over 1,000 followers. We determine a quality audience by our algorithm to ensure that they have an authentic following. 
Animal influencers come in all shapes and sizes—including their following! 
We have:
Nano-influencers: 10,000 followers or less

Micro-influencers: 10,000 to 100,000 followers

Mid-level influencers: 100,000 to 500,000 followers

Macro-influencers: 500,000 to 1 million followers

Mega-influencers: 1 million followers and over
2: APPROVED SET ANIMALS
Approved set animals, or pet stars, have gone through temperament testing, submitted training documentation to our platform, or taken an in-person test. They are broken down into 4 categories: temperament approved, level 1, level 2 and level 3 for highly advanced set work.
3: LICENSING CONTENT OR UGC (Used generated content)
Licensing allows brands to work with animal talent to obtain content rights to share across their social media platforms. This can also be done within an influencer campaign or on its own. 
You can view these animals in our Animal Talent Network. 
We created this platform after having thousands of animals apply to work with us when Pet Stars came out. Our animal talent network connects brands and production companies with the best and more importantly pre vetted animal talent. In our network, you can use our influencer search tool, post casting calls, manage campaigns, and more to reach your target audience and campaign goals. We are offering holiday discounts now so get in touch with our team today.
Determine The Scope of Work
You know your target audience, goals for the campaign, and what kind of animal talent you want to work with. Now you need to decide the role that animal talent will play in your campaign. Whether it's user-generated content or educational posts spread across multiple platforms, work with your influencer to plan content that feels authentic for your brand and their audience.
Book Animal Talent
Here comes the fun part! You get to start talking to animal talent. This can be reaching out directly and making an offer, or it can be sharing casting calls to invite the influencers to come to you. 
Pets on Q's booking platform allows you to go through our database of animal talent to find the right animal for your project. You will find accurately priced animal talent, analytical data, and be able to book talent. You can even post casting calls to invite potential talent to apply to your campaign.
Once you have booked your talent, you can get to work on achieving your marketing goals.