Cats are the kings of the Internet. If you've ever been on the internet, you have probably seen a handful of cats who have earned celebrity status. So, who are these cats? We compiled a list of some of our best cat influencers. From micro-influencers to macro-influencers, here are some of our viral cat influencers.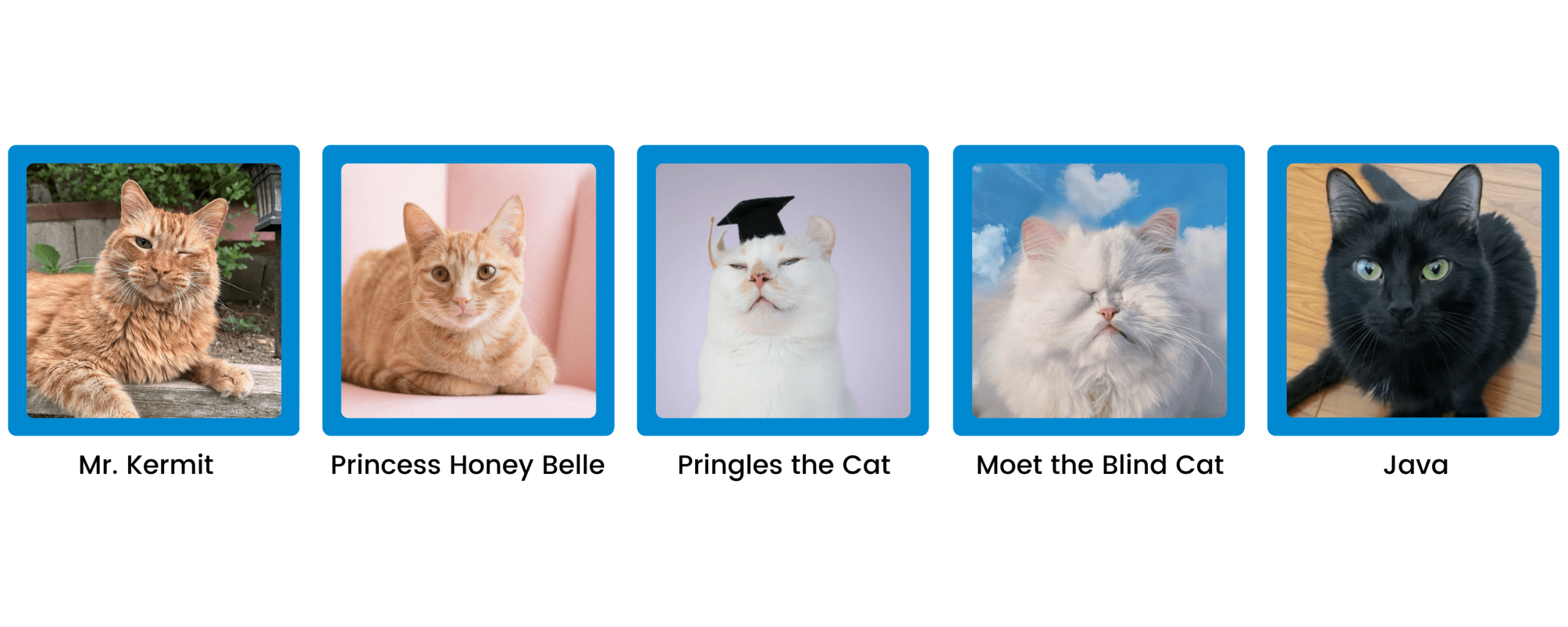 Javier adopted Kermit in 2015 after some traumatic life events. Soon enough, he learned how sweet and affectionate Kermit is. The duo took the internet by storm when they showed off how well Kermit can "talk" to his dad.
This stylish feline was also adopted from a shelter. After her adoption, she became quite the fashionista. Clad with a Louis Vuitton scarf or a chef's hat, she seems to be living her best life! This social media star has 133k Instagram followers and 212k TikTok followers.
Pringles is an adorable, hilarious cat influencer. Not only that, but he also has unique, pringle-shaped ears. According to his Instagram page, with a following of 74k followers, he goes by both "Prings" for short and "Pring-a-ling" for long.
Moet was born in Oman and lived in very poor conditions. Eventually, Moet got sick with the cat flu. She lost her eyesight but was rescued, had surgery, and eventually found her furever home.
Paraplegia doesn't slow this adorable black cat down. Despite the odds, Java is living a happy, healthy, and full life.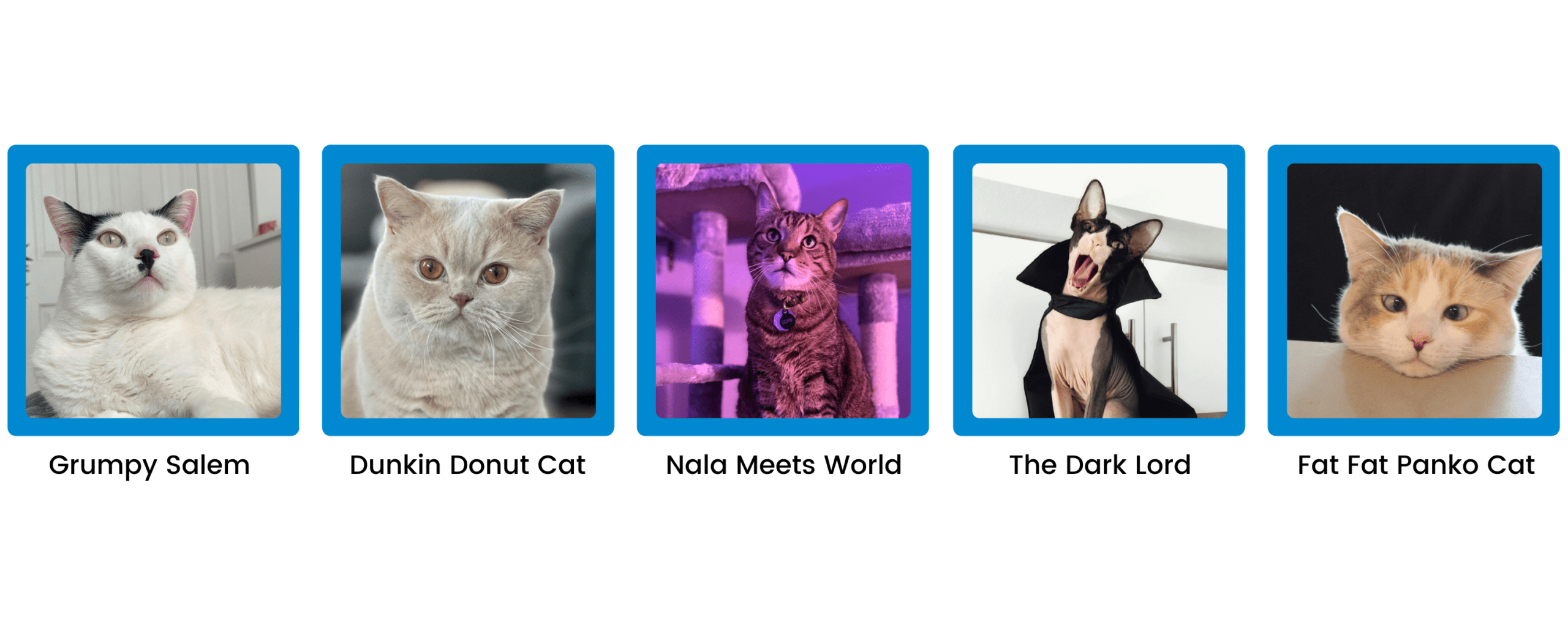 You've heard of Grumpy Cat, but have you heard of Grumpy Salem? He has an unfortunate doppelganger, but his sense of humor makes up for it! Lucky for him, his followers are all in on the joke, too.
Donut has it all. What he lacks in grace, he makes up for with his big personality. This cream British shorthair has a sizable audience and engaged followers.
Unwilling to trust anyone to take her home, Nala lived outside of a restaurant for months as a stray, feral cat. However, her human won her over. In the process, Nala has gained a few siblings. Nala, Diggle, Oliver, and Nora are a happy cat family of four.
The Dark Lord is a hairless sphynx that has the world wrapped around his paw. When he's not busy ruling his kingdom, he's building his online empire. With over 300k followers on TikTok, it's safe to say that he is an internet sensation.
What can't Panko do? This smart feline has an honorary degree in Cat Engineering from Carnegie Mellon, thousands of adoring fans, and the cutest chin.
Animal Talent
If you want the chance to be featured in the future, apply to our pet influencer network! You can do that here.
You can also join our animal community! We post pet influencer opportunities for casting calls. Each week we host lives with information like how much pet influencers make or how to be a pet influencer on Instagram.
Brands
If you hire any of these influencers in the next two weeks, you'll get a 10% discount. You can view these animals and many others in our animal talent network. Our animal talent network connects brands and production companies with the best, pre-vetted animal talent. In our network, you can use our influencer search tool, post casting calls, manage campaigns, and more to reach your target audience and campaign goals. We are offering holiday discounts now, so get in touch with our team today.